Want to help your research flourish? We share tips for using publisher-neutral data and statistics to find the right journal for your research paper.
The right journal helps your research flourish. It puts you in the best position to reach a relevant and engaged audience, and can extend the impact of your paper through a high-quality publishing process.
Unfortunately, finding the right journal is a particular pain point for inexperienced authors and those who publish on interdisciplinary topics. The sheer number of journals published today is one reason for this. More than 42,000 active scholarly peer-reviewed journals were published in 2018 alone, and there's been accelerated growth of more than 5% in recent years.
The overwhelming growth in journals has left many researchers struggling to find the best home for their manuscripts which can be a daunting prospect after several long months producing research. Submitting to the wrong journal can hinder the impact of your manuscript. It could even result in a series of rejections, stalling both your research and career. Conversely, the right journal can help you showcase your research to the world in an environment consistent with your values.
Keep reading to learn how solutions like Journal Citation Reports™ (JCR) and Master Journal List  can help you find the right journal for your research in the fastest possible time.
What to look for in a journal and why
To find the right journal for your research paper, it's important to consider what you need and want out of the publishing process.
The goal for many researchers is to find a prestigious, peer-reviewed journal to publish in. This might be one that can support an application for tenure, promotion or future funding. It's not always that simple, however. If your research is in a specialized field, you may want to avoid a journal with a multidisciplinary focus. And if you have ground-breaking results, you may want to pay attention to journals with a speedy review process and frequent publication schedule. Moreover, you may want to publish your paper as open access so that it's accessible to everyone—and your institution or funder may also require this.
With so many points to consider, it's good practice to have a journal in mind before you start writing. We published an earlier post to help you with this: Find top journals in a research field, step-by-step guide. Check it out to discover where the top researchers in your field are publishing.
Already written your manuscript? No problem: this blog will help you use publisher-neutral data and statistics to choose the right journal for your paper.
First stop: Manuscript Matcher in the Master Journal List
Master Journal List Manuscript Matcher is the ultimate place to begin your search for journals. It is a free tool that helps you narrow down your journal options based on your research topic and goals.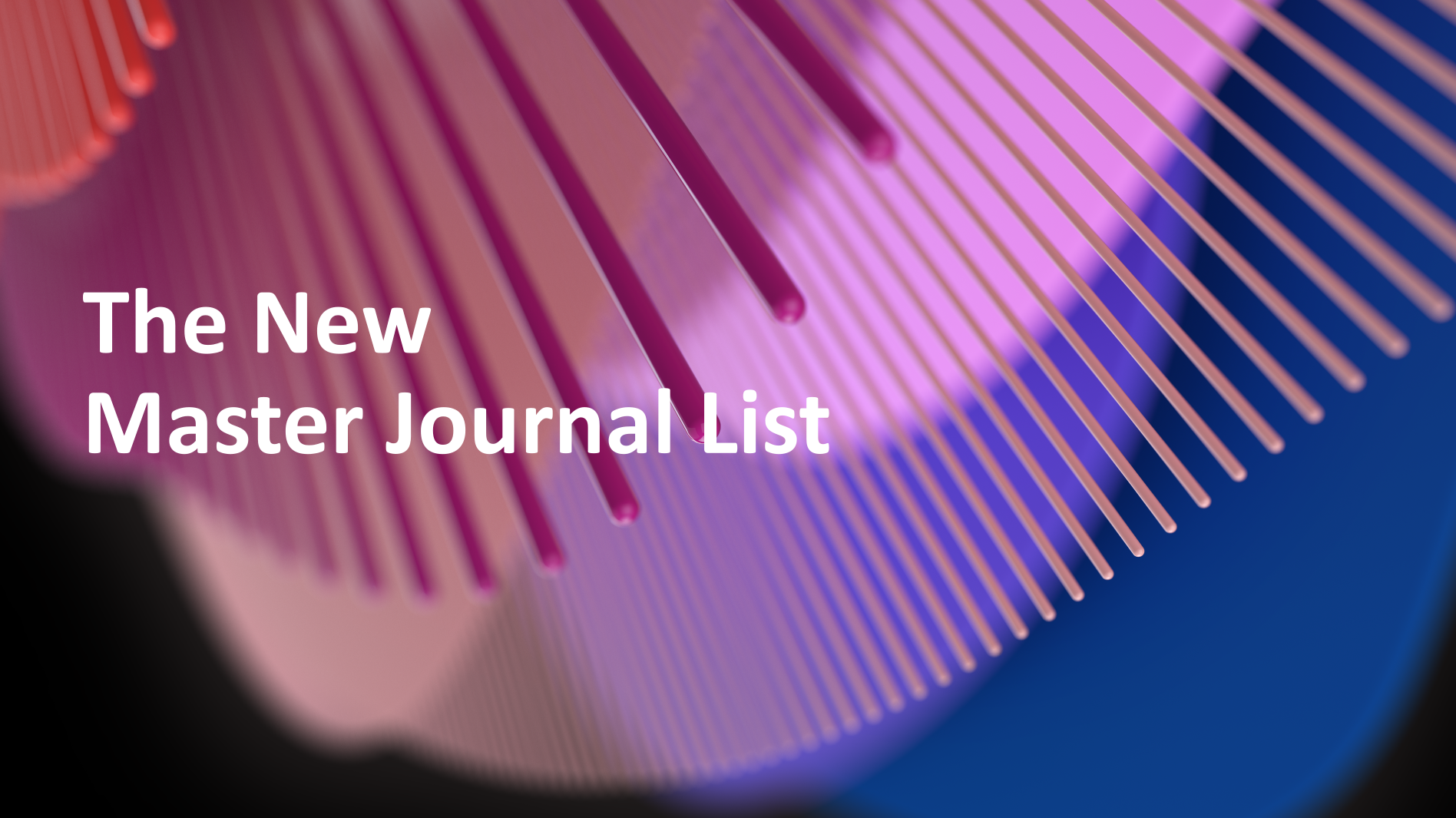 Pairing your research with a journal
Manuscript Matcher, also available via EndNote™, provides a list of relevant journals indexed in the Web of Science™. First, you'll want to input your title and abstract (or keywords, if you prefer). You can then filter your results using the options shown on the left-hand sidebar, or simply click on the profile page of any journal listed.
Each journal page details the journal's coverage in the Web of Science. Where available, it may also display a wealth of information, including:
open access information (including whether a journal is Gold OA)
the journal's aims and scope
download statistics
average number of weeks from submission to publication, and
peer review information (including type and policy)
Ready to try Manuscript Matcher? Follow this link.
Identify the journals that are a good topical fit for your research using Manuscript Matcher. You can then move to Journal Citation Reports to understand their citation impact, audience and open access statistics.
Find the right journal with Journal Citation Reports
Journal Citation Reports  is the most powerful solution for journal intelligence. It uses transparent, publisher-neutral data and statistics to provide unique insight into a journal's role and influence. This will help you produce a definitive list of journals best-placed to publish your findings, and more.
Three data points exist on every journal page to help you assess a journal as a home for your research. These are: citation metrics, article relevance and audience.
Citation Metrics
The Journal Impact Factor™ (JIF) is included as part of the rich array of citation metrics offered on each journal page. It shows how often a journal's recently published material is cited on average.
Learn how the JIF is calculated in this guide.
It's important to note that the JIF has its limitations and no researcher should depend on the impact factor alone when assessing the usefulness or prestige of a journal. Journal Citation Reports helps you understand the context of a journal's JIF and how to use the metric responsibly.
The JCR Trend Graph, for example, places the JIF in the context of time and subject category performance. Citation behavior varies across disciplines, and journals in JCR may be placed across multiple subject categories depending on the scope of their content. The Trend Graph shows you how the journal performs against others in the same subject category. It also gives you an understanding of how stable that performance is year-on-year.
You can learn more about this here.
The 2021 JCR release introduced a new, field-normalized metric for measuring the citation impact of a journal's recent publications. By normalizing for different fields of research and their widely varying rates of publication and citation, the Journal Citation Indicator provides a single journal-level metric that can be easily interpreted and compared across disciplines. Learn more about the Journal Citation Indicator here.
Article relevance
The Contributing Items section in JCR demonstrates whether the journal is a good match for your paper. It can also validate the information you found in the Manuscript Matcher. You can view the full list in the Web of Science by selecting "Show all."
Audience
JCR helps you understand the scholarly community engaging with a journal on both a country and an institutional level. This information provides insight on where in the world your own paper might have an impact if published in that particular journal. It also gives you a sense of general readership, and who you might be talking to if you choose that journal.
Start using Journal Citation Reports today.
Ready to find the right journal for your paper?
The expansion of scholarly journals in previous years has made it difficult for researchers to choose the right journal for their research. This isn't a good position to be in when you've spent many long months preparing your research for the world. Journal Citation Reports, Manuscript Matcher by Master Journal List and the Web of Science are all products dedicated to helping you find the right home for your paper. Try them out today and help your research flourish.
Stay connected
Want to learn more?  You can also read related articles in our Research Smarter series,  with guidance on finding the relevant papers for your research and how you can save hundreds of hours in the writing process. You can also read about the 2022 JCR release here. Finally, subscribe to receive our latest news, resources and events to help make your research journey a smart one.
Subscribe to receive regular updates on how to research smarter